A fire broke out in California's Disneyland on Saturday night when a large animatronic dragon became fully engulfed in flames during the popular "Fantasmic!" show, police said.
Anaheim Fire and Rescue personnel were dispatched to the scene at around 11 p.m. to assist the Disneyland Fire Department with putting out the fire on Tom Sawyer Island.
Video circulating on social media shows the giant Disneyland prop on fire while park attendees watch.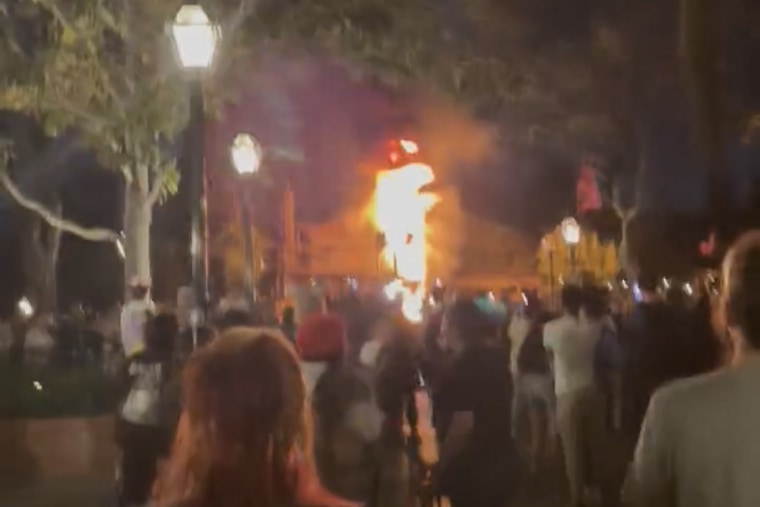 Disneyland cast members evacuated the area and the fire was quickly extinguished, according to Anaheim Police Sergeant John McClintock.
Several Disneyland cast members were treated for potential smoke inhalation and released. No guests or firefighters were injured. 
Arson investigators responded to scene to investigate the cause of the fire, which hasn't been determined at this time, McClintock said.
"Fantasmic!" is a 29-minute nighttime show featuring characters from several popular Disney movies, "including Maleficent in the form of a towering, 40-foot-tall dragon," according to Disney World's website.